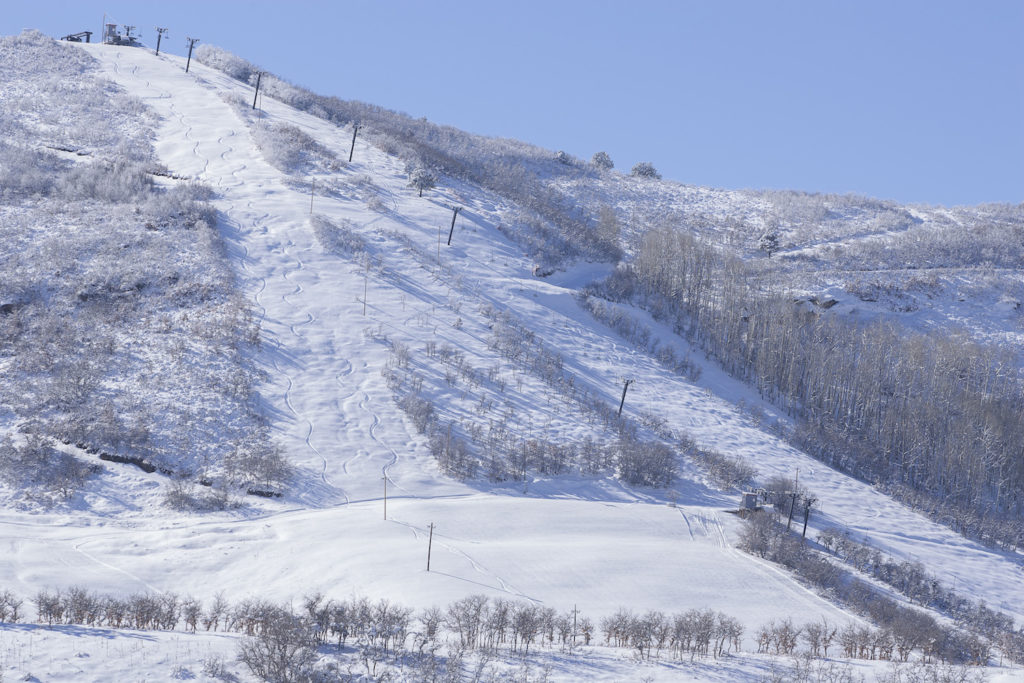 Hesperus allows uphill travel access in designated areas within the permitted area at the ski area. A Hesperus Uphill Access pass must be purchased prior to use.
Hesperus Uphill passes can be purchased either at the Hesperus ticket office or Purgatory Sports Downtown at 2615 Main Ave, Durango. Hesperus Uphill passes are $25 per person.
General Policy Uphill Policy
Please stay to lookers left when travelling uphill and skiers right when travelling downhill, as close to tree line as possible.
Dogs are allowed on the ski slopes but you must pick up after them.
Please obey all posted closures.
Reflective clothing is recommended.
Headlamps are recommended.
Stay clear of equipment, and do not assume an operator can see you. Proper etiquette is to move to the side of the ski run and let the snowcat pass.
Routes
You may use the east road and Loan Pine.
Terrain Parks are always closed during non-operational hours.
Always travel up on lookers left, and down on skiers right, as close to tree line as possible.