2/16/21 Update: After receiving over a foot of snow from this storm cycle, the lift will start turning again for night skiing this Thursday! Guests are reminded to bring and wear their masks at all times except when actively skiing or riding and to practice physical distancing while visiting the mountain.
Hours of Operation:
Thursday: 4:00p to 9:00p, night skiing only
Friday: 4:00p to 9:00p, night skiing only
Saturday: 10:00a to 9:00p, skiing and tubing
Sunday:  10:00a to 5:00p, skiing and tubing
Uphill Access
Uphill access
is still available. Skiers are reminded a valid Uphill Pass is required and uphillers must stay clear of the snowcat while grooming. Dogs are welcome as long as their owners clean up after them.
Snow and Weather
Lift and Trail Report
Trails and Base Depth
1 Lifts Open
7" Base Depth
100% Open
Snow Totals
0" 24 Hours
0" 48 Hours
0" 72 Hours
57" Season Total
Weather Forecast
Tonight
Clear
--° high / 18° low
Wind: WNW 2 MPH

Tuesday
Sunny
42° high / 22° low

Wednesday
Sunny
46° high / 29° low

Thursday
Snow Showers
38° high / 25° low

Snow Conditions
Primary Snow Conditions Packed Powder
Secondary Snow Conditions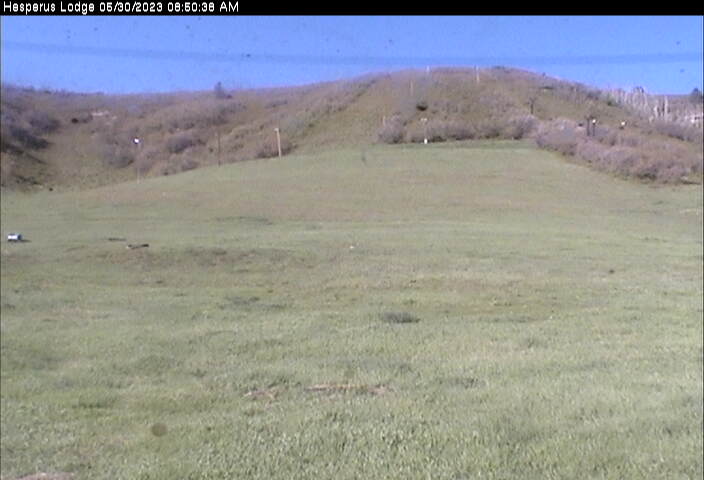 Web Cam
View All Web Cams
Terrain Parks and Tubing Hill
Road Conditions
Lifts and Trails
Bighorn Lift

Cross Mountain Trail

Why Not

Why

White Lightning

Quick Draw

Alligator Alley

West Lone Pine

East Lone Pine

Little Jenny

Ken's Gully

East Bowl

Why Not (Expert)

Upper Face

Come Along

Upper Special

Lower Face

Lower Special

Lone Juniper

Aspen Glade

Outback Trail

Slingshot

Gun Sight

Gee Whiz

West Bowl

Glades

Show Off

No Name