Tubing is now open! Please note the "Bring Your Own Tube" program has now expired. Tubing is available whenever the ski area is operating.
All trails from the top unloading station, except the cat track, to the midway mountain, are advanced skiers and snowboarders ONLY.
Hesperus will be closed on Monday, January 17.
Uphill Access
Uphill access is open – valid season Pass ($65) required.
Snow and Weather
Lift and Trail Report
Trails and Base Depth
1 Lifts Open
30" Base Depth
100% Open
Snow Totals
2" 24 Hour
2" 48 Hours
2" 72 Hours
52" Season Total
Weather Forecast
Today
Sunny
41° high / 25° low
Wind: SE 4 MPH

M.L.King Day
Mostly Sunny
41° high / 25° low

Tuesday
Mostly Sunny
40° high / 24° low

Wednesday
Mostly Sunny
37° high / 22° low

Snow Conditions
Primary Snow Conditions -Packed Powder
Secondary Snow Conditions -Packed Powder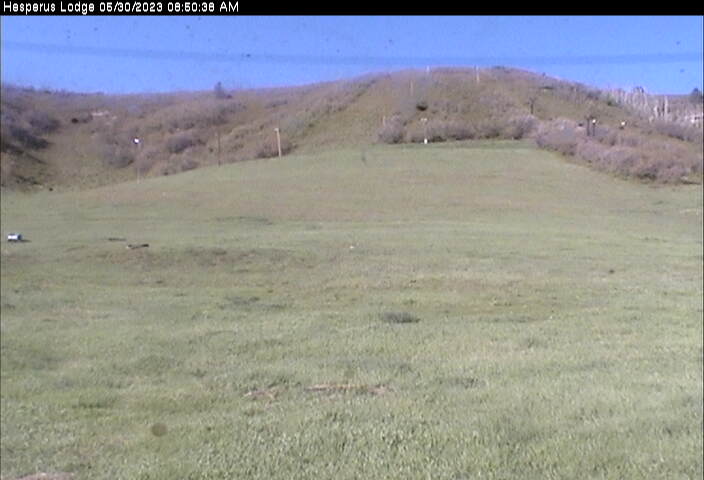 Web Cam
View All Web Cams
Terrain Parks and Tubing Hill
Road Conditions
Lifts and Trails
Bighorn Lift

Cross Mountain Trail

Why Not

Why

White Lightning

Quick Draw

Alligator Alley

West Lone Pine

East Lone Pine

Little Jenny

Ken's Gully

East Bowl

Why Not (Expert)

Upper Face

Come Along

Upper Special

Lower Face

Lower Special

Lone Juniper

Aspen Glade

Outback Trail

Slingshot

Gun Sight

Gee Whiz

West Bowl

Glades

Show Off

No Name