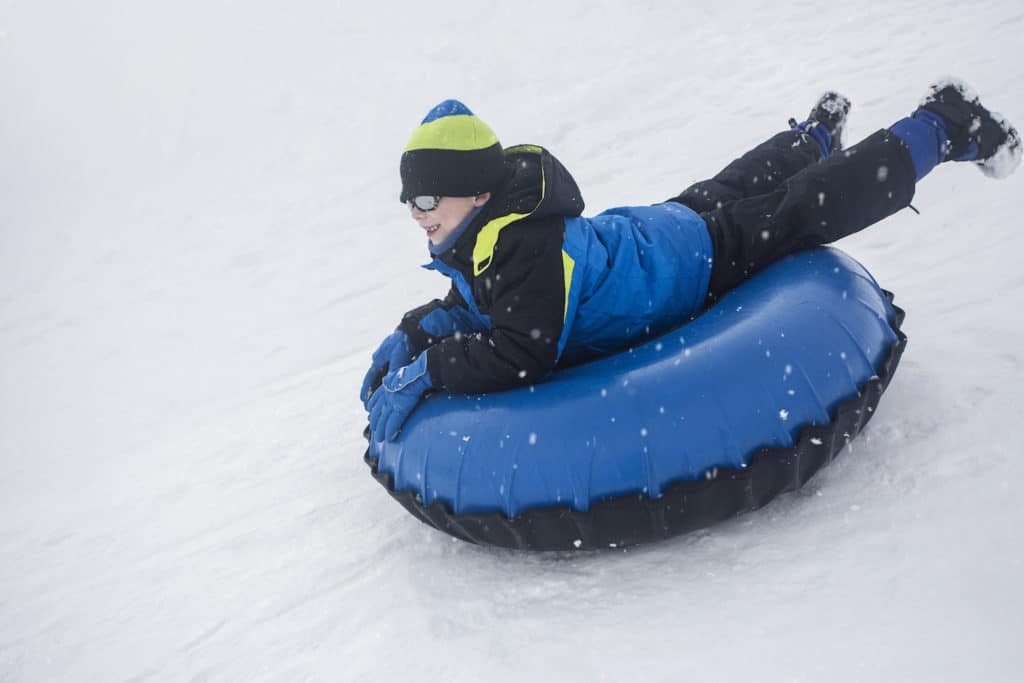 Tubing Hill Tickets
$10 per hour for the first guest (includes a tube)
$5 for each additional person (does not include a tube)
No personal tubes are permitted. Purchase tickets at the Main Ticket Office.
Tubing Hill Days/Hours of Operation
Please note we are currently closed for the remainder of the 2017/2018 season.
Mondays, Thursdays, and Fridays: 4 p.m. to 9 p.m.
Saturdays: 9 a.m. to 9 p.m.
Sundays: 9 a.m. to 4 p.m.