Hesperus is closed for the ski season for lift-served skiing and tubing as of March 16, 2022. Thank you for a great season – see you next winter under the lights!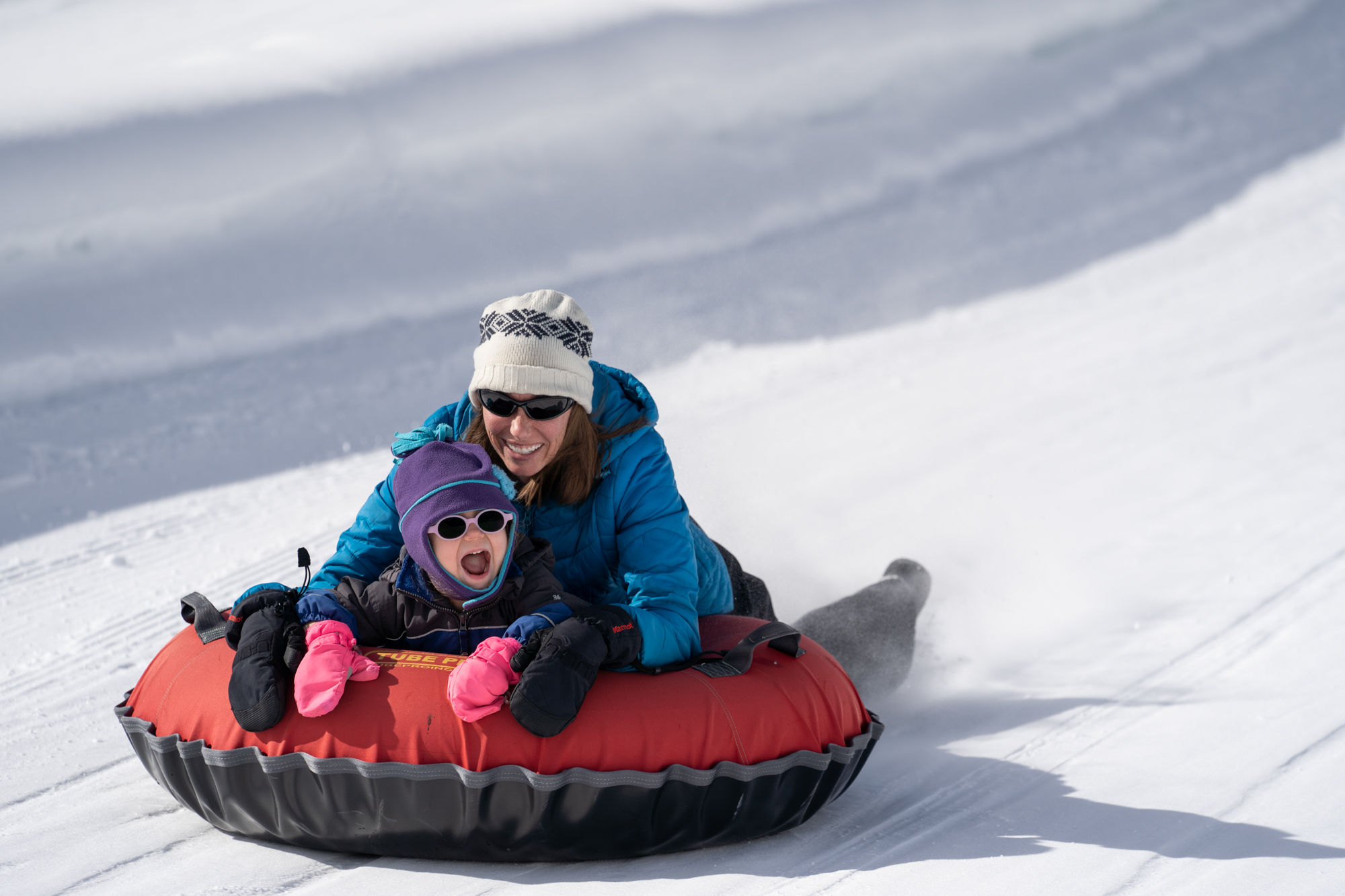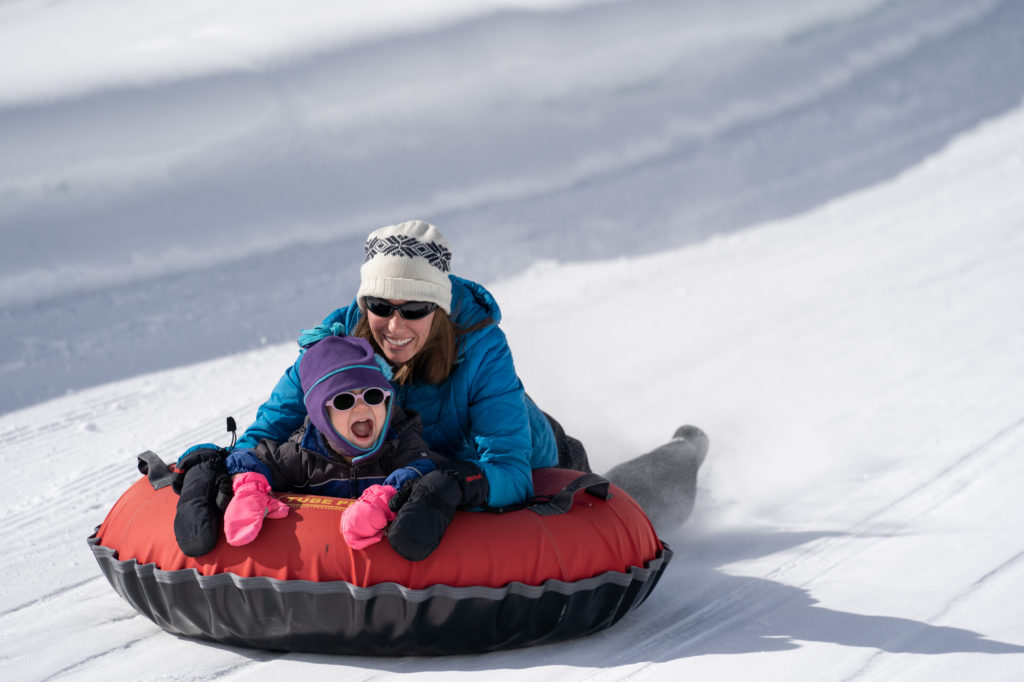 The Marmot hill tubing area (located on the east side of the lower mountain) offers the perfect pitch for snow tubing. More lanes provide you the opportunity to have a friendly race with family and friends.
2022 Snow Tubing Rates
First Tubist (all ages, includes one tube): $15
Each additional family member: $10
Tickets can be purchased outside of the Lodge.
Tubing Hill Days/Hours of Operation
Marmot Hill follows the ski area's operating schedule. See it here.
Terms & Safety Policies
No personal tubes may be used on Hesperus' Marmot Hill. Riders must be at least 3 years old and 36" tall. All riders are required to complete a Release of Liability. Marmot Hill does not feature a ski lift or tow rope.